Kessel Grease Separators
In Ireland, every commercial food production area must have equipment fitted to managed Fats, Oils and Grease (FOGs). Dyno-Rod have been providing the most comprehensive FOGs management services for over 20 years. From sizing, supplying, installing and finally maintaining Grease traps of all shapes and sizes, Dyno-Rod is the market leader for FOGs in waste water management.
In line with this we have move to always provide the latest and most advanced systems available. Therefore we have moved to supply the Kessel line of Grease Traps to the Irish market.
The systems that Kessel have developed have revolutionised the methods by which Grease Trap waste is stored and cleaned out. It is now possible to completely clean out your grease trap without even opening the unit!
This range of grease traps will allow businesses with limited available or difficult spaces to work towards fulfilling their legal and environmental obligation to ensure that the effluent leaving their sites to meet Irish Water's discharge limit requirements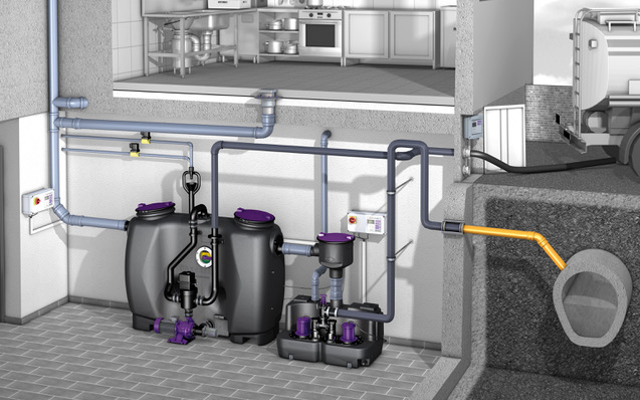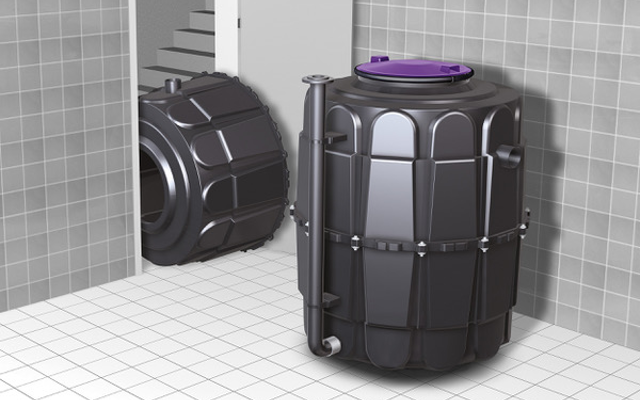 Each of the systems can be modified and upgraded to have monitoring systems, external discharge points, and self-cleaning* systems. The State of the art manufacturing process the Kessel units are produced with ensures the highest German quality and a long lasting product with a warranty of 20 years. By utilising a Polymer based material for construction the Kessel range of grease traps has a huge advantage over the steel grease traps available on the market. By ensuring maximum resistance to the aggressive fatty acids found in Grease Traps, Kessel grease traps will remain in place long after other models on the market have corroded or failed completely
Utilising the Kessel inbuilt monitoring technology will alert you of when your Grease Trap needs to be emptied and ensures that you will be able to reach out to Dyno-Rod to alert us before the situation arises that you need us in an emergency blockage situation. It is also possible to directly connect this to your Building Management Systems.
Certain buildings have limited access and have been subjected to multiple blockages, flood events and fines due to undersized grease traps allowing excessive FOGs discharge into the drains. Kessel Grease Traps provide a modular solution that allows a larger capacity grease trap be installed quickly in an existing space where a steel unit would have had to be welded into place at great cost.
To explore the full range of options and have a free consultation, please call our offices today to arrange a member of our Engineering Management team to visit your premises for a full review.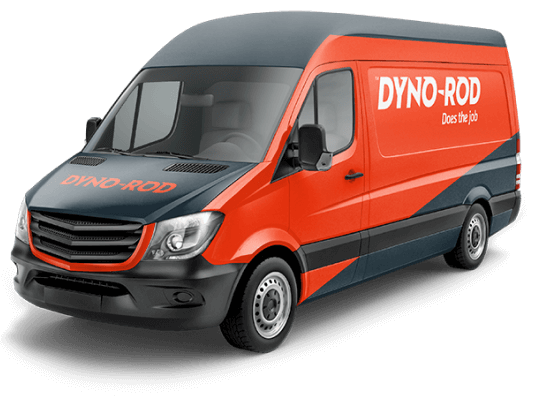 Schedule Your appointment online now
Book online
We operate 24 hours a day, 7 days a week, 365 days a year across Dublin, Cork, Galway, Limerick, Kildare & all of Ireland to ensure that you are always covered when domestic, commercial and industrial drainage problems arise.
Dyno-Rod Install & Maintain All Kessel Products in Ireland. For more information Call Us Today