Flood protection can be critical if your property is in a vulnerable location such as besides a canal or river, or at a lower level to the sewerage system or road. Here in Ireland, we can get heavy bouts of ran that can overwhelm the sewerage systems and street drains, and this can be particularly risky for buildings with a basement. We offer a consultation service to assess the risk of building flooding, and we can advise on the best solution for your property.
Flood Protection: The Non-Return Valve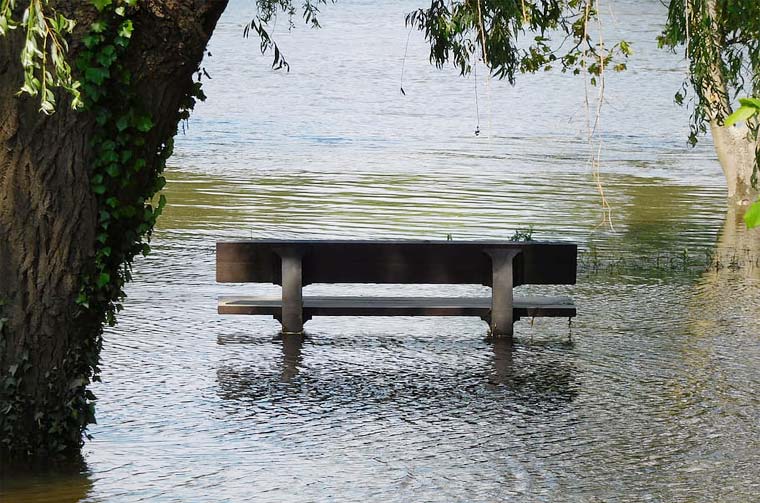 One of the most common ways your building or basement can experience flooding is through the backwater. This occurs when the sewers get blocked or overwhelmed and will often result in floodwater overfilling the sewers and backing into your building. Not pleasant!
A Non-return valve turns your building's drainage system into a one-way system. The valve allows all wastewater out of your building, and if in the case of a flood, a sewer blockage, high tides or a storm, if water begins to back up through the system, the valve closes, preventing sewage from flooding the building.  With older versions of the Non-Return Valve, when flooding occurred your building was protected, but you were unable to discharge wastewater.
Flood Protection: The Kessel Backwater Protection System
The Kessel backwater flood protection system not only acts as a non-return valve but also functions as a lifting station when you have periods of flooding. This modern motorised system only closes a valve when there is a need, meaning that when there is no flooding you have full drainage without restriction. When flooding occurs, it will prevent backwater and can transfer wastewater from your building into the flooded pipe. This means you can continue to use toilets, sinks and drains in times of flooding. Additionally, these new systems also have a drain function so that if rainwater was to enter your building (for example through a basement window that is at ground-level during a flood), the water is collected and pumped into the flooded drainage system.
If you would like to learn more about our flood protection services, give us a call today on 1800 437 246 or contact our Kessel team at kessel@dyno-rod.ie