Blocked channel drains can cause significant problems. While channel drains are easy to maintain, without regular cleaning they quickly become clogged, causing overflows and flooding. To fix this you might need expert help. 
Blocked Channel Drains: How We Can Help
We use a range of tools to get the job done right, such as water jet drain unblocking systems to clear out the sediment and dirt that can cause a blockage, not just in the channel drain itself but also deeper down along the system. These high powered water jets push 4,000 PSI of water at about 26 litres per minute, acting like a knife cutting into the blockage and clearing the debris. This system can often remove smaller pieces of concrete that may have been left in the drain and caused problems since the original installation.
We can help clear channel drains on any paved or concrete surface where you have the drains placed, whether in carparks, garages, driveways, or indoor areas.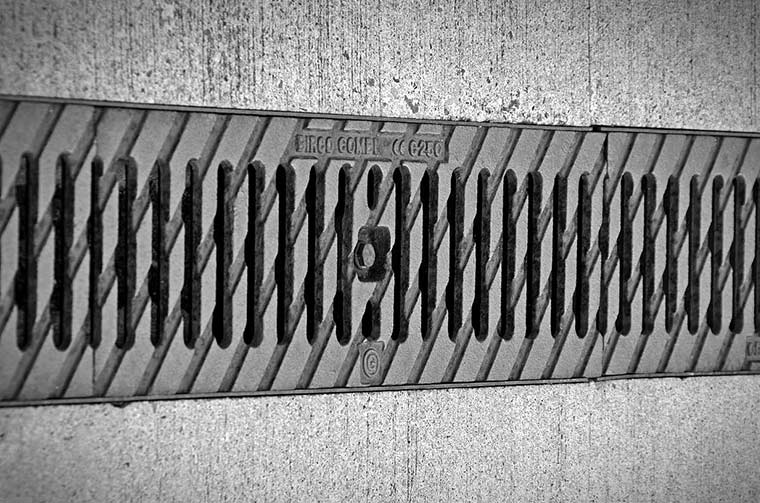 Channel drains (including linear, slot and trench drains) are great on surfaces that don't absorb water which would otherwise be vulnerable to flooding and pooling.  Channels prevent pooling by collecting higher volumes of water over a greater area. Still, the downside compared with regular drains is that this substantially more exposed open area will collect debris more rapidly and become clogged. 
This open design allows soil, foliage, silt and pebbles to get into the drain and stop it from doing its job. And while there aren't any complicated parts or joints, making channel drains relatively easy to install in the ground, it's not uncommon for concrete or tarmac to get in there during the installation, which can make it more prone to accumulating debris. 
Whether it's a residential, industrial or commercial drainage system, if you have a blocked channel give us a call, we can stop by and examine the problem. Even with severe clogging, it is often possible to safely remove the grate for a thorough cleaning. Once everything has been unclogged, cleaned and repositioned, we'll be on our merry way. 
If we find any underlying issues that may cause problems we'll let you know. For example, if a grating on a petrol station's channel drain is not fit-for-purpose, it may have become damaged or warped from the weight of heavy goods vehicle. Such a problem might cause more frequent blockages. Resolving underlying issues can often mean fewer costly call-outs in the future.
For advice on blocked channel drains, call us today on 1800 437 246