Why should you maintain your wastewater treatment plant? Whether it's a domestic, industrial or agricultural treatment plant, all wastewater treatment plants need regular maintenance. Regular maintenance helps to identify and resolve minor issues before they become serious and costly health hazards. Like all machinery, equipment in a wastewater treatment plant can fail. This can happen slowly over time or suddenly and if left unattended, the consequences could be costly.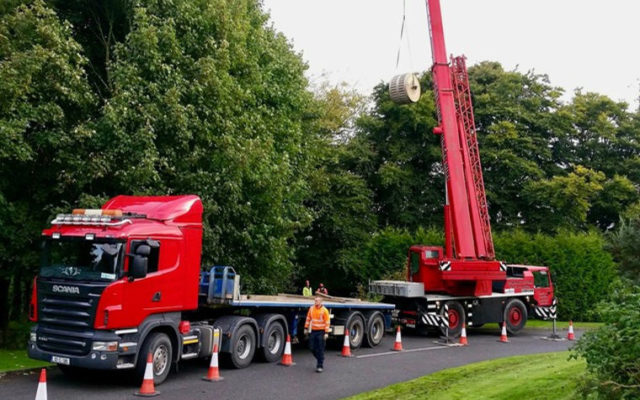 Common Issues That Can Threaten a Treatment Plant
The performance of the plant to adequately treat the wastewater is dependant on all parts of the plant operating as intended. If aeration systems such as air blowers, mixers, or motors on Rotating Biological Contactors (RBCs) fail, the final effluent quality will quickly drift outside of acceptable limits. There is a significant risk to the environment if this occurs and potential penalties if discharge licence conditions are breached.
To allow the wastewater to be treated it must undergo several stages of treatment and the water must flow by gravity or be pumped along the way. Failure of pumps or actuated valves or even blocking of inlet screens can disrupt this process affecting final effluent quality and sewage can surcharge back up incoming sewers. This may even lead to unwanted overflows directly to rivers with a considerable environmental impact.
The biomass within the plant which treat the wastewater can be quite sensitive to changes in the nature and volume of wastewater entering the plant and can be killed off rapidly. This can happen in a number of ways including high volume discharges entering the plant, surface water entering the system, fats, oils or grease or non-biological waste or chemicals entering the system and destroying its bacterial culture.
There are many other ways that a treatment plant can fail when nobody is around to check it. Something as simple as a power cut can lead to unwanted consequences.
Desludging a Wastewater Treatment Plant
The accumulation of sludge is a natural part of the process of any wastewater treatment system. All systems are designed to store a limited amount of sludge beyond which the sludge must be removed before it affects the treatment process.
Every system is different and the amount of maintenance required depends on its total capacity and throughput. Some systems only require annual or bi-annual maintenance while others require much more frequent desludging. It is important to monitor this aspect to balance the need to safeguard the treatment process and the cost of desludging and disposal.
Wastewater Treatment Plant Maintenance: What's Involved?
The level of work required to maintain your wastewater treatment system varies depending on several factors including:
Scale of the plant
Complexity of the design
Nature of the wastewater entering the plant
Level of automation in the design
Requirements for effluent quality sampling and analysis
Condition of the plant when we start the work
Whether it's a small treatment plant or a large-scale commercial system, it's essential that it operates well and we will put together a maintenance plant to look after all components of the plant including:
Screens
Pumps
Blowers
Control Panels
Sensors (Float switches, ultrasonics, dissolved oxygen meters, flowmeters etc.)
Actuated valves and solenoids
Sand filters
UV disinfection systems
Motors and bearings
Sludge holding tanks
We provide ongoing maintenance and operational support services for all aspects of your system, from the fittings and pipework to percolation areas and mechanical equipment. We will examine and check for damage, leaks, or potential blockages, and carry out repairs when needed.
We will identify any site-specific problems and resolve them. If required, we can carry out a full electro-mechanical assessment and we may also assess the operating capacity and status.
We offer regular wastewater treatment system maintenance and support for many different types and scales of installation. Dyno-Rod's wastewater treatment plant and pump division can provide fully-customisable contracts depending on your needs. throughout the country, we can offer support for immediate issues as well as routine maintenance. With 24-hour support available to ensure that if anything goes wrong, we will be there to respond.
Contact Dyno-Rod today.